Looking for additive manufacturing solutions for production projects? With our surface treatment technology, you can choose from multiple secondary processes, such as post-processing, tapping, reaming and heat treatment, etc. These processes can produce final production parts. To ensure high-quality parts, we also provide powder analysis, material traceability, process verification and inspection reports, And our direct surface treatment has passed ISO 9001 and IAO2015 certification. It is a metal surface treatment method designed according to your project requirements (whether prototype or production).
---
Why choose Greenbat Technology for production-grade metal surface treatment?
---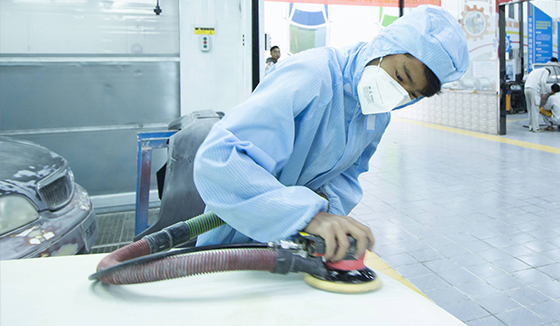 1. Professional knowledge

Consultative quotations and design feedback from our experienced engineering team, as well as reliability from manufacturers with surface treatment capabilities for millions of unique geometric shapes in the past ten years.
2. Project management

Dedicated project management support can meet all your production needs from part design to finishing process.
3. scale

More than 100 industrial-grade metal surface treatment capabilities, 3 surface treatment manufacturing technologies support the processing of various engineering-grade products for production projects.
4.quality

Strict process control and engineering personnel focus on obtaining parts with strict tolerances, dimensional accuracy and mechanical properties.
---
---
Production capacity of metal surface treatment
后期加工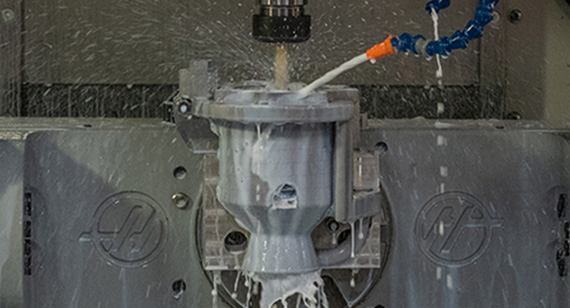 While increasing the design freedom of additive manufacturing, strict tolerances are obtained.
Three-axis and five-axis milling
Wire EDM
Tapping and reaming
Powder analysis and material traceability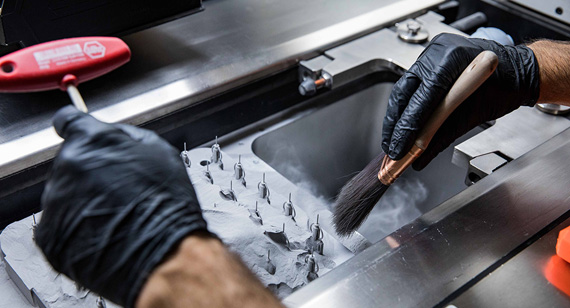 Receive an analysis of the source powder and traceability, which can be traced to the material supplier to meet your production requirements.
Chemistry
Particle size and distribution analysis
Mechanical sample test
Mechanical test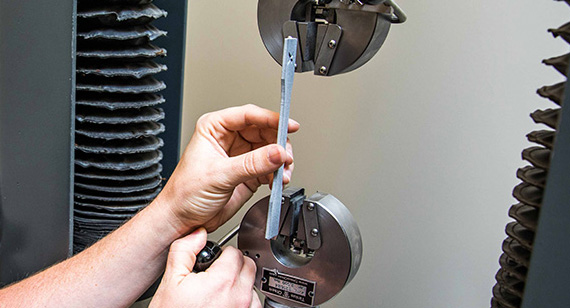 Certified testing to confirm mechanical requirements on production parts.
pull
Rockwell hardness
fatigue
vibration
Heat treatment
The special heat treatment process can eliminate the internal stress generated during the sintering process, thereby improving the mechanical properties of the parts.
Relieve stress
Hot isostatic pressing(HIP)
Solution annealing
Ageing
Quality check and report
Verify the geometry of the part and evaluate the material structure for quality reporting.
Dimensional inspection with inspection report
First article inspection in accordance with ISO9001(FAI)
CMM, optical and CT scan
X Light
Surface roughness
---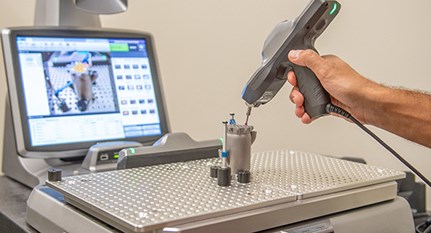 Materials and equipment for metal surface treatment
---
material
equipment
We use grinding machines, wire drawing machines, polishing machines, paint spraying, powder spraying, sandblasting machines, laser engraving machines, and silk screen printing machines for the production of products. These machine parts are accurate and have a short turnaround time. Grinding machine wire drawing machine is an ideal choice for manufacturing delicate structure of metal parts. When parts require high surface quality and fine parts structure, They are ideal choices. CNC is a large platform machine, which can produce more precise metal parts than die-casting machines, while CNC machining centers can produce parts with a volume of 800mm x 400mm x 500mm. All our surface treatment equipment can process reactive and non-reactive metal powders.