---
Cyanbat R&D Lab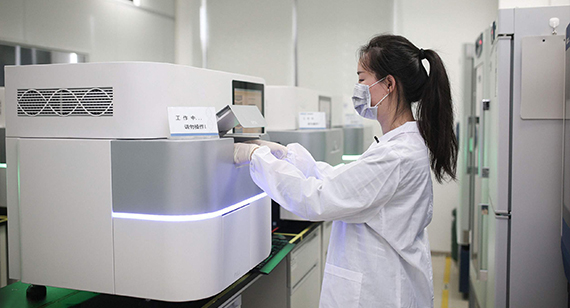 Our founder Fan Renzun is a software engineer who reshaped the processing industry 12 years ago by dismantling the entire process and rebuilding it Constructed in a more scalable, economical and software-first way. Since then, we have applied the same automation framework to CNC machining and die-casting machining in order to provide unprecedented speed to market for thousands of engineers across the country. But we are more than that.
Like many customers, we have a natural appreciation for technology, innovation and new product development. We understand the importance of challenging the status quo and constantly surpassing all possibilities. Therefore, we created Cyanabt Lab, a R&D laboratory whose mission is to continue to find ways to improve and improve the manufacturing process by making it digital, scalable and more economical.
Our Cyanabt team is composed of software developers, mechanical engineers and manufacturing experts. They are committed to expanding Cyanabt's manufacturing capabilities and providing customers with new processes and materials to It enables them to prototype faster and introduce new products to the market more cost-effectively than before.

If you want to participate in our research and development work, we are happy to cooperate with you. We will look for early adopters from time to time, as well as people with flexibility in timetables and requirements, to help us bring new technical materials to the market.
2016 Serving Electronic Technology Group
At the beginning of the year, the Electronic Technology Group asked us to process the shell kits of computer notebooks. It is also converted from aluminum alloy to magnesium alloy material
2015 service to Shenzhen medical equipment processing plant
At the beginning of October, a Shenzhen medical equipment company approached us. They said they wanted to replace aluminum alloy with magnesium alloy materials. Then they found many companies that could not meet their needs, mainly because of the difficulty in processing magnesium alloys. We meet the needs of customers with our superb technology
2015 Serving Aviation Branch Factory
In mid-June, a subsidiary of China Aerospace Science and Industry Group approached us to process magnesium alloy structural parts for UAVs. At the beginning, there were only five qualified companies. We won the cooperation opportunity with the Aerospace Science and Industry Group with our quality advantage.